Mass Schedule: February 26th, 2019
(Distribution of Ashes at all Masses & services)
8:00am: English Mass
12 noon: English Prayer Service (only Ashes)
7:00pm: Bilingual Mass- English & Spanish
 7:00pm: Creole Mass (At St. Joseph Mission)
---

The Parishes of St. Matthew & St. Elizabeth of Hungary, Fr. Robert Ayala & Fr. Harry Loubriel and Tour Guide John Perez invite you to a special Pilgrimage visiting Mariam Sanctuaries of France, Northern Spain and Portugal.
Sanctuary of Fatima in Portugal – Northern Spain and Our Lady of Lourdes in France, June 15 to 29, 2020
Lisbon-Fatima-Porto-Santiago-Lugo-Coruna- Oviedi-Covadonga-S. Sebastian Lugo-Castro Urdiales-Santander-Santillana-Lourdes-Zaragoza- Madrid.  
Click here to download Flyer Registration Form
The Program Includes:

Roundtrip airfare from Miami

Transfers airport-hotel-airport in Madrid

13 nights stay at first class hotels

3 nights Lisbon-2 nights Santiago-3 nights Ovieda, 2 nights San Sebastian, 1 night Lourdes, 2 nights Madrid

Mass at important Holy Sites

Baggage handling at hotels only (1 bag per passenger)

Hotel room taxes

Motor coach transportation during land itinerary

Breakfast and dinner as per itinerary

20 Meals (13 Breakfast, 7 Dinners)

Private guides throughout the complete trip
---
To watch our media content please visit:
 https://www.dropbox.com/s/tyfrn8qty0zr7cm/ABCD_2020_English.mp4?dl=0
2020 Archbishop's Charity and Development Drive (ABCD) Begins Christ has no body but yours, no hands, no feet on earth but yours. Yours are the eyes with which he looks compassion on this world, your feet with which he walks to do good, yours are the hands with which he blesses all the world. Simply stated, St. Teresa of Avila reminds us that we are the eyes, hands and feet of Christ. It is a call to action to be instruments of Jesus and to make God present in our everyday life.
In this new year, let us embrace the call to action to make God present in our everyday lives. One meaningful way to do that is by making a gift to the Archbishop's Charity and Development Drive (ABCD). Soon, you will receive a letter from Archbishop Wenski about the ABCD. Please read it and prayerfully consider mirroring the love of Christ by putting your faith into action and make a gift to this year's ABCD appeal. Your gift allows the Archdiocese of Miami to help those in need just as He calls us to. Let us be One in Faith, One in Hope and One in Charity
---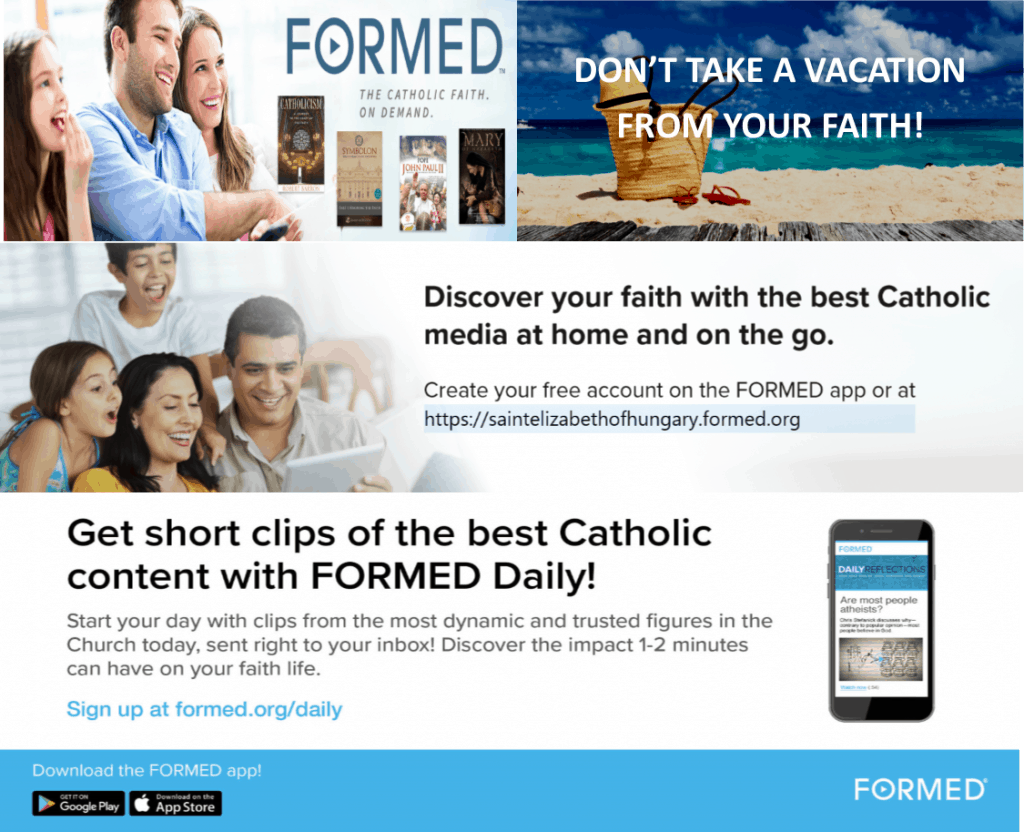 ---
Mission Statement
We, the Catholic people of St. Elizabeth of Hungary Parish in Pompano Beach, Florida are a welcoming, caring community of believers, composed of different ethnic origins…READ MORE.